Kalemisbros Electronics represents for SWellPro.gr in Greece.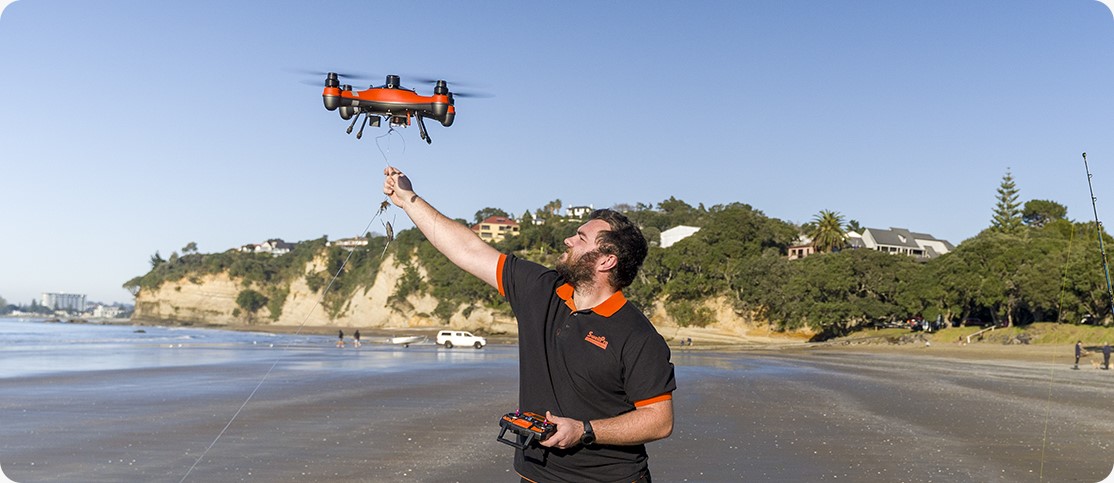 We Are Drone Experts
The world's first waterproof drone was created by SwellPro in 2014, it received great attention from customers and business owners. Ever since then, SwellPro has been strived to developing the finest waterproof drones for both amateurs and professionals. With great efforts, the company has now produced two product lines and established a mature system for after-sales service and warranty policy.
Until 2017, SwellPro has provided hundreds of thousands of waterproof drones to more than 10.000 watersports amateurs, seafarers and commonweal organizations worldwide and helped them with filming, fishing, boating and even search and rescue on the water.
With strong belief in our research and development ability, we will keep making every product detail sensible and customer-friendly. We hope each step we take will make big difference to your adventure journey. Where there is water, there is SwellPro!
Swellpro Fisherman
The Swellpro Fisherman is the only waterproof fishing drone engineered to deliver your baits and long lines up to 1.6 km.
The Fisherman means you don't need a boat to get to the best coastal fishing spots. Shore-based anglers can dramatically extend the casting range and drop multiple baits up to 2kg at once.
2kg Bait Capacity
With its superior 2kg payload capacity, the SwellPro Fisherman gives you the flexibility to carry more than 10 baited hooks or lures on each cast or drop heavy live baits for sharks or tuna.
The SwellPro Fisherman offers two optional electric payload release mechanisms.Remotely and precisely drop baits at the target location with push-button convenience.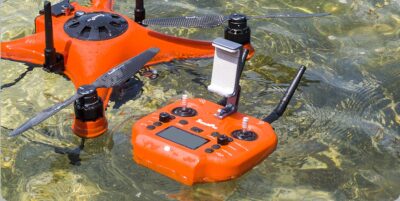 Multi-functional waterproof flight platform
plashDrone 4 is the 5th generation waterproof drone representing SwellPro's 7 years of knowledge and understanding of drone waterproofing technology.
SplashDrone 4 is the all-new waterproof flight & float platform designed for multipurpose operation in any harsh environment.
A new benchmark for waterproof drones.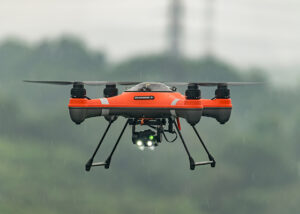 All-new IP67 seawater-proof body.
SplashDrone 4 is designed to have the best waterproofing technology in the industry. The tough, rigid fuselage of is made out of industrial-grade ABS. Each SplashDrone 4 is factory-sealed to the slightest details and air-pressure tested for our exclusive 100% waterproof guarantee.The waterproof motors and internal electronics are also coated with corrosion-resistant coating adding an extra layer of protection over the already total waterproof design.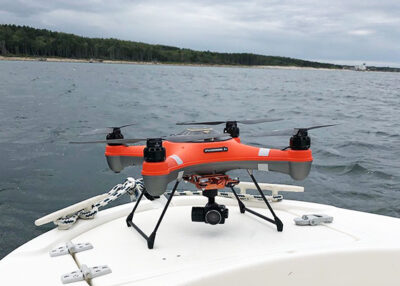 SplashDrone3+ Base Platform
The Base Platform comes with no cameras. After being equipped with different camera or payload release systems,
your SplashDrone3+ can be used for filming, fishing, boating or rescue. No limit, no worries.
Tough & Waterproof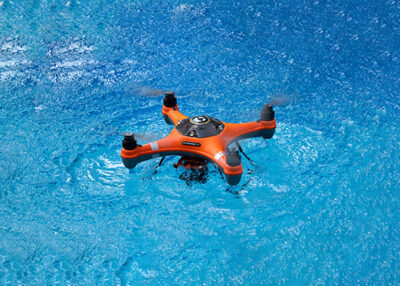 All-new IP67 seawater-proof body.
The whole fuselage of SplashDrone3+ is made from durable reinforced ABS material (Acrylonitrile Butadiene Styrene) and ensures a perfect waterproof seal. Fly the drone whenever you want, and whereever you need.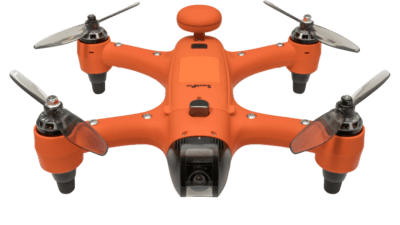 All-in-One waterproof drone. Compact & Portable
Compared to SplashDrone3+ is Spry+ smaller and slighter, but it doesn't mean any compromise on image quality. The integrated 4k camera of Spry+ features a Sony 1/2.3'' CMOS sensor and provides a maximized resolution of 12 megapixels.
The dome camera paired with a special lens that minimizes the fisheye distortion for natural images. With Spry+ you can capture any action in 4k video at 30 frames per second and take crisp 12MP photos. Best filming tool for high speed watersports.
6 normal flight modes – Fly as you wish

All-new IP67 seawater-proof body.
Spry+ is very easy to use and provides you with 6 kinds of flight modes, GPS mode, circle mode, ATTI mode, follow me, auto-return and circle & follow mode. Switch flexible and fly with no limits. Also, ACRO mode is recommended for well skilled pilots to do extreme acrobatics with proper firmware configuration and special designed ACRO remote controller.